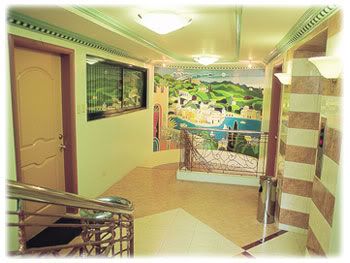 Royal Regent has the expediency of a quality location. It is the newest apartelle located in Palanan, Makati City. A six-storey apartelle owned and operated by Royale Regent Realty Corporation, which started its establishment, this new millennium. It was designed to offer stylish residences and stupendous business meetings. With elegant suites, deluxe rooms and airy studios offering a level of privacy where everything seems far away, yet never out of the way.
Beyond the comforts of home, life goes on. So when you decide to venture out for a special kind of service, you really don't have to go far. Right outside your doorstep is an entire city burning with life. You even have instant contact to different parts of the Metro.
The company's mission is to provide the ultimate in comfort and relaxation for every guest. Also, to serve the needs of both business and leisure travelers.
Royal Regent's vision is to be one of the most well known apartelles in the country.